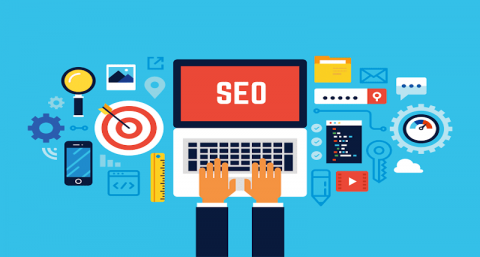 Even the most advanced SEO experts need to regularly replenish their knowledge base in order to keep up with trends and always be ahead of other competitors.
Yandex.Metrica, Yandex.Webmaster, Google Analytics, LiveInternet - these are standard tools for effective work.
Other specialized online services and programs can help make life easier.
Just-magic
This is a service that will help to evaluate and systematize the semantic core with its database for 100 million queries.
It helps not only to correctly attach semantic queries to pages but also to automate the verification of texts for the amount of "watered-down" in them and makes these texts relevant. As a result, the number of users who find you through contextual advertising and search results increases.
Rush analytics
A very popular tool that forms a semantic core with the additional ability to collect prompts from Yandex and Google. The function of researching the geography of regional requests is available for entrepreneurs.
Key collector
A fairly convenient tool for increasing overall incoming traffic. This service can help to collect the necessary keys, determine their cost, competitiveness, efficiency. Also, this program helps to conduct an express analysis of the site and identify its compliance with the contents of the semantic core.
Screaming frog
This is a highly specialized service that is able to identify "broken" links on the site, finds all non-existent and duplicate pages and headings.
PageWeight
This service is used for interlinking. It helps to look at the site in terms of a search robot. Thus, you will see the weight of the pages, external and broken links. This service is definitely on the list of useful ones, as it helps to add everything you need and remove unnecessary ones, thereby raising your site to the top (due to internal links).
Majestic
This is one of the largest databases in the whole world!
Imagine, that 700 billion web pages have been indexed. This allows you to see the connecting grid between all the sites you are interested in on the Internet.
Having such an extensive database, it immediately becomes clear that no other search engine will provide such a detailed collection of information about the grid.
FastTrust
It is not in vain that this service is considered one of the best among link donors.
Thanks to their integration with other equally popular link exchanges, you can work directly from the interface of this server.
Piwik
This is an English-language program, which in many respects is not inferior to the analytical program of Yandex and Google. On this server, you can find many technical solutions for optimizing the site + there are different training courses.
MegaIndex
The selection of semantics is the strong point of this service. It shows very useful statistics on the dynamics of changes in competitors` positions
Wizard.Sape
The usable service has a built-in text analyzer. It can help you easily compose the desired text for the target audience and key queries. Analyzing competitors, this tool can suggest the optimal volume of texts, the length of the title, the correct word forms of queries that need to be used for effective promotion.
Yazzle
A very useful program for numerous SEO operations. This tool is designed to work with different link exchanges, as well as with their analysis.
Text.ru
This service helps to determine the uniqueness and relevance of the text. You can easily find out the originality and whether plagiarism exists in your text using this tool. There is also a built-in spell-check function, spam checker. Moreover, you can check whether your text is "water-downed".
It is worth remembering and understanding that SEO is a long process and you will not see the result in a day or a week. However, the best solution is to use the above-mentioned programs to improve the efficiency of the process, because progress does not stand still, and trends appear every day. In order to stay in the topic and overtake competitors, do not be lazy to devote at least an hour a day to find out for yourself something new and useful in the field of SEO. After all, there are many cases when small companies overtook the business giants because they spent much time on SEO and did not spare the invested resources.