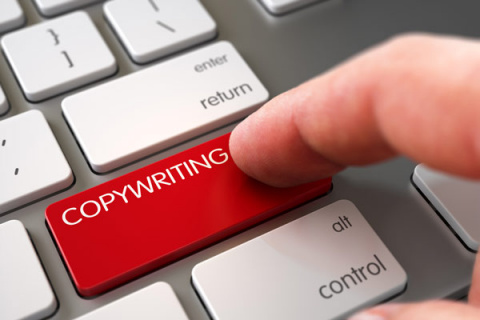 So you came to the conclusion that you manage to write excellent texts, you are friends with the word and know how to convince readers with only one eloquent sentence.
You discover the world of copywriting. In addition to enthusiasm, there are doubts, fears, mistakes, failures nearby.
Someone with ease and pride passes these tests and begins to earn good money for copywriting. Well, someone gives up and abandons this thing.
Fears of Newbie Copywriters
Drop doubt! Plunge headlong into the texts! You will succeed! Never give up!
Sounds good, but not very convincing, right?
Many people who begin their journey in copywriting from scratch almost immediately face fears and doubts that actively discourage any desire even to try their skill in this area.
So, first things first.
What fears do copywriters face most often?
I won't succeed. Why do you think so? To build rockets is something that not everyone can handle (although, since such people do exist, then everything is possible). Thousands and thousands of people become copywriters. Why can't you be among them?
There will be a lot of criticism. As in any profession, at the beginning of any journey, the criticism is your constant companion. Otherwise, how to learn new things? It is possible only by making mistakes. Be prepared to take criticism from clients and colleagues with gratitude and regard, as it is a kick to self-improvement. This is definitely not a reason to hide and give up. Constructive criticism of the case will only help to identify gaps and fill them with missing knowledge and skills.
I will make mistakes. As with the previous paragraph, this is typical. It is strange if there will be no errors at all, given that this is something new and unknown to you. Too many customers are patient and can even suggest some subtleties and moments in orders and texts. Mistakes help in career and professional growth like nothing else.
They will not pay me, they will also try to deceive me. To minimize this risk, analyze and filter incoming offers. As in any other business, there are honest and sometimes not customers (as well as performers). Now, of course, it has become safer to work for copywriters beginners, since all kinds of copywriting exchanges help everyone to be satisfied: the customer is satisfied with work, and the copywriter is paid. Everything is fixed, checked and published. There is also an arbitration on such sites. If the order is completed following the given task, the copywriter will, in any case, receive his reward. Additionally, you can turn to well-known resources that will not "throw" you as a novice copywriter. On such sites operates a semi-automatic system operates: you will be charged with money, which can then be withdrawn, and you, in turn, complete orders and fill sites.
The client will blow my work to smithereens. Many people who are copywriting from scratch have a nightmare: they send work to the customer, then a couple of hours of painful waiting and the long-awaited answer comes: "What the hell have you written here? I didn't want this! I will not pay for this. What nonsense!" Nevertheless, fortunately, this is rather an exception and rareness. Surely, you will be as focused on orders as possible when starting to work in the field of copywriting. You will try to do everything according to the given task, and not write something completely crazy because otherwise, you will not reach the success and reward. To be afraid is okay, don't let fear paralyze you. Deficiencies, mistakes, criticism - you will not become a professional in your field without going through all these steps.
Copywriting at home: the pros and cons
Many are attracted to working with texts because it seems that working at home gives more freedom, more choice, and more opportunities.
Let's find out if it is true. And which points win: the pros or cons of freelance copywriters who just start their journey?
PROS:
Facilities. Get enough sleep, make a cup of coffee/tea, do not get out of your pajamas and a warm crib is a much better working day than an alarm clock at 6:30 in the morning, quick breakfast, and coffee on the go, eternally hurrying and arrogant people in transport.
Time. Arrange it as you want. You can start working at 12 a.m. or p.m., work 10 hours in time or just 4 hours a day. There is no boss above you. There are only orders and deadlines.
Self-development and career growth. A world of limitless possibilities will open for you. You can earn as much money as you want. Everything depends on the enthusiasm and the number of completed orders. Moreover, there is no certain limit for you (like at work somewhere in the office) that cannot be overdone. At freelance, you can set the aims for yourself, go to online and offline courses for self-development, read the necessary literature. Frankly speaking, most revenue can be obtained from the site itself.
CONS:
Limited communication. If you are an introvert, then, of course, this point can be added to the pros. However, if loneliness and the absence of a team depress you, then freelance can become a problem because all communication is limited to virtual customers, copywriter forums and online colleagues. However, it's quite simple to fix such a minus: sign up for an online group, go to a fitness club, or simply more often choose free spaces in cafes, where you can meet the same freelancers like you.
Family/friends relationship. Even though nowadays many people are actively moving away from office work, there are still old believers, who do not understand freelancing and remote work as regular work that brings income, pleasure and career growth. Some relatives may think that you spend hours simply staring thoughtlessly at a computer at home and do nothing reasonable (while you are actually writing orders, gaining experience and just building your career). Nevertheless, as soon as relatives or friends see real earnings, the attitude usually changes. Therefore, you just need to survive this period or simply do not pay attention to the opinions and views of others.
The temptation to relax. A home environment can not only be a nice bonus, but it can also be a destructive factor for your productivity. Not everyone has the strength to pull themselves together and concentrate solely on work while sitting in the pajamas. You need to learn how to organize your day. It's better to plan everything the day before so that there is no time to procrastinate. As a result, it is not profitable to spend the day at home.
Everything depends entirely on you, your desire to work in copywriting, and the ability to organize yourself. Being the boss for yourself is both incredible luck and a willpower test. Especially it is so for copywriters beginners. Everything is up to you. 
Copywriting exchanges: who needs these platforms?
In fact, such exchanges are more likely to drive into stress and can discourage any desire to work. It is unlikely that even ordinary copywriters, especially beginners, will be able to earn a great amount of money there. Only the creators of such sites (Textsale, Advego) can earn most of all.
You can master and gain experience on such sites, but do not rush. For the same texts, you can get much more money than on the exchange. Besides, not all orders are adequate. Many customers just want cheap texts. That is why there is no specific result or a specific task. It is rather chaotic earnings and a way to get the experience. Such exchanges are usually used by already advanced copywriters, who can possess a good portfolio, rating, and reputation. These are competitive authors. As a beginner copywriter, it's better to start with something less stressful. For example, you can start a career in the office, in any advertising organization, or SEO company.
Why does copywriting not fit you?
You can almost immediately determine whether copywriting is right for you or not to waste your time and nerves on this experiment:
You are not educated and write with mistakes. If working on failures does not disgust you and you are ready to reduce these errors to zero - congratulations, you still have a chance to become a good copywriter.
You do not want to engage in self-development and self-improvement. Copywriting is regular training. You can't just learn the basics and use them endlessly. To study trends, follow the news, learn life hacks and chips, go to courses, listen to webinars, read useful books on copywriting (as well as fiction) - all this helps a copywriter to be the best in his field and not to degrade.
No boss - no control. If you can't force yourself to work, organize and plan your day wisely, and only a clear guide from your boss can help you do some work, then it's unlikely that you can become a freelancer, make a living and move up the career ladder.
Conclusion
Copywriting for beginners, like any other modern profession, is a mix of challenge, enthusiasm, desire to prove oneself, earn a lot of money and work for oneself in comfort. Nevertheless, this option is not suitable for everyone. However, who said that you cannot try yourself in this field, especially if you feel that the texts are your unquenched passion?