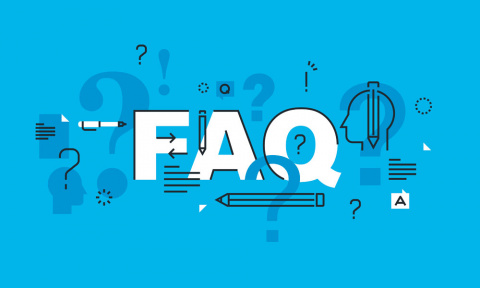 The most frequently asked questions (FAQ) can help to solve many problems, better understand the client and gain interest.
Questions, where are you?
Perhaps the most obvious, but the surest places to look for questions are the email inbox and tech support.
Nevertheless, one should not forget about proactivity. Besides, you should understand that objections can appear, they can also be transformed into questions.
While selecting questions for your section, think about their relevance, what kind of interest will be and whether it will lead to possible conversions.
If there are too many questions, then it is better to break them into categories. For example, "About the product", "About payment", so that visitors to the site are comfortable to use the section.
If the inbox is empty and you don't know where to take questions from, then study the sites of competitors, read reviews on products/services in your field. You can also go to thematic forums and see what questions are there.
FAQ Answers
When you answer frequently asked questions, then show your influence, but not too much in order not to lose potential customers.
Think like a customer and answer the question based on the prospects of your business. For example, "Our company provides ...", "You need ...".
A photo or video attachment to the answer is always a good idea. Do not neglect the opportunity to give a complete, clear answer to the question. It will lead to a higher chance that the client will be satisfied with the answer.
The most common mistake found in the FAQ section is the lack of a call to action. First of all, remember that you want to provoke the client's interest in your product/service, and not just answer questions. It is essential to lead customers to become not just potential, but regular.
In addition, you can attach a relevant link at the end of the answer. It will be a logical conclusion to the response and a call to action.
FAQ Functions
In addition to the main function (to answer questions), the FAQ has a lot of advantages, such as:
The client is no longer so scared because he has found a part of the answers on the site.
Less additional work for technical support concerning answering frequently asked questions.
Less fear means more trust in the company and the product.
Proactivity warns complaints and negative reviews from customers.
FAQ is the staff of life
You need this section if:
Clients ask repeating questions of the same kind regularly
 
You have a developed plan on how to create landing pages or content and it can be referenced from the FAQ and guide the client from his question to likely conversion
FAQ to help SEO
Search engines will work better if this section is improved by using separate opening pages for each answer.
Thus, each time opening the answer in a new window, you help this response appear in the search engine and make the traffic higher.
If you create landing pages or content that are optimized for these FAQs and answers, then customers will definitely find you.
Where to place the FAQ
The section page should be placed where potential customers are thinking about buying, and regular customers are about to contact you.
It's good if this section is visible in the navigation menu or as part of the support/contacts page.
Of course, it depends on each situation. If customer support is the most important part of your business, then the FAQ section should be placed on the support page.
However, if you sell different services or products, then it will be more logical to establish the FAQ section in the navigation menu.
Nota bene
Do not forget to update your FAQ section, because new questions appear regularly and it is important to answer them on time, and create separate pages for each question, as described above.
Do not underestimate this section, as it can help to achieve the desired goals (increase sales, reduce the work for technical support) and thereby bring a lot of benefits :)