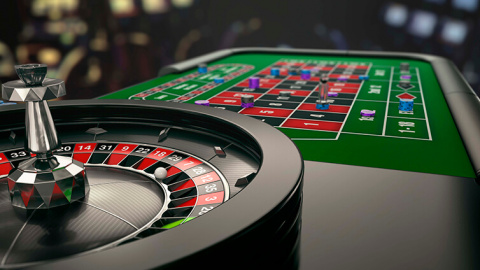 Demographics (age)
The main target audience of the casino (51%) are users aged 25 to 44 years. Frequently, players from this age segment top up their account with more than $100 for the whole period of playing in casino. This category includes the bulk of high rollers and VIP clients.
Players aged 45-54 are only 9%, while users aged 18-24 make up 11% of all casino players.
Fact
Every tenth player makes 50 deposits to his account.
And every fifth player makes 10 deposits for the whole time of being in casino.
By gender
80% of the players are men and 20% women.
The average deposit check for men is higher than for women, but women take deposits more often.
Fact
According to statistics, a third part of VIP-players are women (which is why it is recommended to target women as well, adding interesting interactions).
Women, in general, are more prone to gambling addiction than men.
The female audience is perfectly converted from VK,Instagram and Odnoklassniki.
Players Activities
The typical casino players are working class, middle managers and businessmen. If everything is clear with the first two categories, then what are businessmen doing here?
Such people like casinos for the opportunity to assert themselves and to escape from some life problems. Perhaps they want to let off steam and relieve all the emotional stress.
Fact
According to studies, 20 million residents of the Russian Federation are casino players.
And every 6th CIS person over the age of 18 is a potential lead for the gaming industry.
What dreams will come true?
Break the jackpot, which will solve all the problems.
Make the biggest win to assert yourself.
Try your luck, because risks and adrenaline are a way to escape from boredom and routine.
Target audience interests and hobbies
Games (computer and mobile)
Films, series
Sport
Cars
Political and Social News
Adult (dating and 18+ videos)
Leisure and entertainment (various)
Devices and Browsers
89% of people play casinos on mobile devices and only 11% on computers.
75% of users are Android owners and 25% are iOS.
More often computer users play casino in the Chrome browser (40%), slightly less in the Yandex Browser (36%).
Mobile devices users also mostly prefer the Chrome browser (59%), then Mobile Safari (24%) and even less Yandex Browser (12%).
Players with a deposit amount of $100 or more are mostly iOS users (conversion to Safari is the highest).
Regime, game time and seasonality
If we talk about the spring-summer period, then users prefer to play on Thursday and Friday from 16 to 22 Moscow time. On weekends, as a rule, activity is weaker (due to events, countryside trips, etc.).
In the autumn-winter period, the peak of activity is usually on Friday or a weekend in the evening. On Monday, activity is significantly reduced.
Game time, activity
40% of users spend up to 3 hours a day in online casinos.
And every second player spends in the casino approximately 28 minutes a day.
Players who have made their first deposit usually play during the first day after registration from 16 to 24 Moscow time.
How to better understand the audience?
To understand the gambling audience, you need to know the motives that drive the players.
Such motives may include:
interactive pastime (computer games, games on the console, watching movies / TV shows)
the only (primary) way to make money
the existence of your game system and the desire to check it
ludomania (gambling addiction)
In addition to motivation, there is also sort of motivation that casino users tell themselves over and over:
I won't make that much money if I work for boss. I'm lucky! This is really my chance.
Finally, I will quit my boring work and become rich! All problems will be solved in one second.
Now I'll hit a big jackpot and buy a car. Or even better the apartment!
I just want to recoup, pay off all the debts.
I will win a lot of money and will never work again!
Superstition
Many users are superstitious not only in everyday life, but also in games too.
So, some players believe in different talismans (lucky number, item of clothing, amulets). Someone trusts their luck to the stars (signs, horoscopes). And someone even adheres to the saying "beginner's luck".
In fact, superstitious players are more likely to help gambling make more money. Gambling companies introduce such things as a mascot store and creative advertising campaigns targeted at superstitious players.
Perfect player
As a result, the portrait of an ideal casino player is as follows:
male, age 25-34
wealth level: medium or higher
place of residence: mainly Russia (Moscow, St. Petersburg, Krasnodar)
uses a smartphone
main interests: real estate, auto, leisure (sports, films/series, games), finance and business, travel