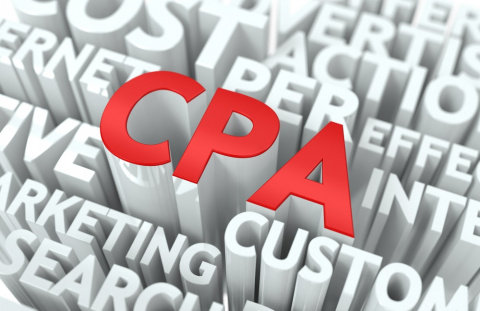 It's pretty easy to make money on arbitration. The principle is simple: you buy users cheaper in one place and sold them for a higher price in another place.
Of course, in practice, everything is much more complicated, especially for beginners. Many new obscure terms, the number of principles of work, etc.
Sites for making money on the Internet with investments is a risk that can be justified if you:
always stay up-to-date,
not lazy to surf the Internet,
interested in reviews on the site,
look for verified sites for making money.
How much to invest and how much you can get?
You can earn more than a million while investing only 500$. However, frankly speaking, this phenomenon is quite rare. About 90% of newcomers lose their money, the interest is consequently lost, and appeared complaints about the arbitration niche. More than a dozen earn to visit the Maldives, and only a few can buy a yacht and a huge villa.
The path to good earnings takes at least about six months. During these six months, the arbitrator checks his strength. His tasks:
To select a targeted audience for the goods;
Attract the attention of the target audience;
Lure the customer to a specific website.
All of the above does not go smoothly, errors are inevitable and this is fine.
What can internet marketers earn from?
Some businessmen are not ready to say goodbye to money and invest it in the promotion of a product, but at the same time, they want to do advertising.
For this, entrepreneurs address different CPA advertising models and pay a commission from the sale of the product to an arbitrageur who was able to invest his material resources in advertisements and at the same time managed to attract a potential buyer.
The total commission is usually 5%-50%.
In what does an internet marketer invest?
The main task of the arbitrageur is a correctly configured advertisement so that the people who saw it become buyers in the future.
The webmaster is engaged in:
setting up the target audience;
text development;
image development;
advertising development;
video development.
What is sold by CPA models?
Offers (products and services). There is a huge amount of them on the Internet. They will help attract potential buyers and make money on this.
Such offers can be legal or semi-legal.
Legal offers include:
Financial services;
applications;
products in online stores;
programs.
Illegal offers include:
gambling (gambling);
medicines (effectiveness has not been proven);
bookmaker services.
Which industries bring a lot of money?
The most profitable are financial services and products:
bank credit cards;
insurance;
microloans.
Advertising online casinos bring a lot of income. However, do not forget that gambling (gambling) is a gray niche that is illegal in some countries.
Where to find offers for advertising?
Look for products on verified sites for earning money. That is, on the sites of affiliate programs (affiliate networks). Further, the sites collect all the LF, MF and HF requests for the promotion of various services and goods. Subsequently, such affiliate programs become a trustee between those who produce the goods/service and the arbitrageur. As a result, the affiliate site receives a commission from sales. The best sites for making money on the Internet can provide a technological platform, which in turn makes it possible to track where the traffic of the purchased service/product came from.
With organizations/businesses/enterprises, usually, no one works directly, without intermediaries. That's because it can threaten all sorts of force majeure situations when they refuse to pay % of sales.
It is also very important for the webmaster to find a common language with affiliate managers. Thanks to a good relationship, you can get big payouts and get good recommendations on optimization of your campaign.
The largest affiliate networks with offers are:
admitad
kma.biz
You can be confident that these sites are working without cheating because huge well-known companies place their ads there:
Privatbank;
Foxtrot;
Rozetka;
Lamoda.