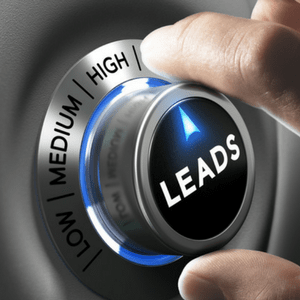 Lead generation - is one of the online advertising format that provides lead generation is the way to find and attract potential or actual clients on the network, is a targeted kind of Internet marketing.
By «lead» can usually be implied application potential client callbacks, site registration or other action performed. Examples lead generation: registration on the advertiser's site, ordering, download/install applications, achieving a level in an online game, attracting subscribers to the list, etc.
For successful work of lead generation need:
- Qualitative selling promotional page
- Simple and intuitive product
- Streamlined business processes within the company advertiser
- Clear conditions for companies
- Traffic sources selected characteristics of the target audience
This view has several advantages: high conversion, track performance and ease understanding of flow directions on marketing. Unlike outdoor and TV advertising, easily assessable.  Always easy to calculate the conversion rate costs in revenues. In many cases lead generation "turnkey" provides ready-made business customers.
Directions for effective lead generation:
- Tourism (tours, visas, tour guides, excursions)
- Legal (trademarks, registration and liquidation of enterprises)
- Banking sector (loans, credit cards, mortgages, overdraft)
- Logistics (shipping, customs clearance, consolidation)
- Real Estate (sale, lease, appraisal)
- Insurance (CASCO, CTP, life insurance and tourists)
- Supply of goods (supplies wholesale, brokerage)
- Medicine (paid service analyzes)
- Education (courses, workshops, seminars)
- Repair (cars, appliances)
- Online Stores
- Personnel selection
Can be ordered in special lead generation companies, but massive buying ready disabilities and their treatment is much more effective. Our service «Dvoma» has a wide network of online partners who generate leads are for banks, law firms, real estate agencies, business.
We work with many partners in Russia, Ukraine, Belarus and Kazakhstan from such cities as Moscow, Kiev, St. Petersburg, Minsk and Astana. Various channels of lead generation: SMM, SEO, PPC advertising, constant audience large portals, banner ads and others.
Young business of lead generation - is another big plus to try to generate leads. Think how many times you jump into the last car of any business or marketing tool? Now you have the opportunity to be among the first to try marketing toolkit of future.
Competitive price, the positive feedback and experienced team - these are the benefits that we are ready to offer you now. Do not delay! Sign up and start to earn more today using lead generation!