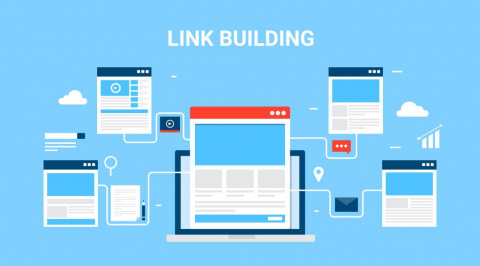 Link building or work on external optimization is aimed at increasing traffic, the formation of positive reviews, and discussions on social networks.
Such link bases serve as a guide from the acceptor (promoted site) to donors (other sites).
As a result, the acceptor site relevance is moving higher in the search engine (Google).
It means that the higher the authority (trust), the more the search engine trusts this site and supplies to a higher ranking.
In recent times you had to waste time searching for the relevant article/information because the quality of the ranking was not at such a high level as it is now.
Today, Google has created a special ranking algorithm called PageRank. With it, a page is given a specific rating based on factors and parameters, which indicates the level of trust among other pages.
Nevertheless, there are always those who want to bypass the system and do everything quickly (and not always honestly) among reliable users who want to organically and correctly increase the link mass.
Thus, in 2012, Google has introduced "Penguin". It struggles with sites that unnaturally gained this link mass.
Today, Penguin is considered an integral part of the ranking mechanism from Google.
Since the rules have been tightened and sites can only be promoted organically, many young sites and their owners are at a loss to know where to get this natural link growth.
Link Building Techniques
Natural links. These are links that users personally place on their sites. These are their recommendations since in their opinion the content is interesting/useful. Since this is one of the few ways that can help increase link mass in search engines, it's essential to focus on filling high-quality content that will make you want to share it.
Links from social networks. In general, such links are lightweight and do not particularly affect the ranking results, but rather work as a social signal. Such links help make the site personalized. In this case, you need to run targeted advertising, make posts and reposts in social networks (Facebook, VK) in different groups.
Article marketing. Great link building technique. This is the establishment of quality content on trust (authoritative) sites. These are eternal links that are posted during the existence of the site.
If the article carries a useful message, then it is capable of:
Attract quality targeted traffic;
Increase brand awareness;
Create a loyal and trusting relationship.
Thus, this type of link building will have the best effect on ranking.
Publish viral content. Perhaps the most natural way of link building. It is that case when the content is viral without much webmaster's effort. Users are ready to share it, as the content is relevant/useful/trending/catchy/entertaining. It's especially great to use infographics, memes, and situational techniques while creating viral content. Internet users adore such stuff. 
An example of viral content is Coca-Cola ad:

Content placement among opinion leaders (influencers). Influencers are a sign of quality for many online users. Said/placed/mentioned advertisement is immediately considered authoritative and rises higher when ranking.
What affects the quality of link building?
Security (it is better to use different sources to get links and choose high-quality donor sites);
Regionality (geo-referencing when placing content and links plays a great role);
The quality of the donor site (trust, subject matter, traffic, non-spamming - the criteria by which you can truly choose a suitable donor site);
Anchor list (analyze competitors and dilute your anchor list; do not use the only commercial "buy" "purchase" anchors).
Conclusion
Remember that link building is a fairly lengthy process that requires constant monitoring, filter, work. It is as difficult to build up reference mass as muscle mass. It requires daily training.  Choose correctly the time of posting links/publications, and selecting suitable content as well as analyzing competitors.