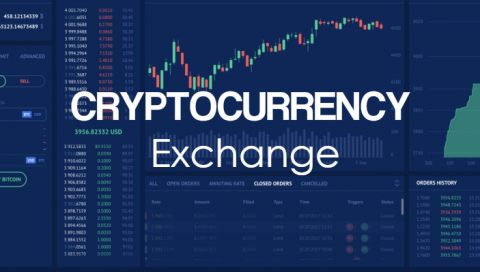 The most common way of cash withdraw from cryptocurrency and deposit funds into this currency is cryptocurrency exchangers with a minimum commission.
Cryptocurrency exchangers: what is it?
This is a service that allows the user to exchange dollars/rubles/hryvnias for cryptocurrency or will help transfer money to a specific cryptocurrency account.
How do cryptocurrency exchangers earn? Usually, exchangers charge a fee of 5-10% so that the user does not solve the problems and difficulties with the transfer on their own.
Yes, maybe this is not the most profitable way, but sometimes there is simply no other choice.
How to choose the best cryptocurrency exchanger with a minimum commission: a list of criteria
There is a whole list of criteria by which you can determine the optimal, high-quality and reliable exchange office:
reliability;
min.total for exchange;
reputation;
the efficiency of work;
registration required;
collection of commission;
e-wallet list.
If you write the query "cryptocurrency exchange" in the search engine, you will be given a huge list of exchangers. However, if you analyze this list according to the above criteria, it would immediately narrow, since not everyone falls under these parameters.
In the CIS countries, for example, online exchangers try to focus on the regional market, so they can withdraw money through popular channels (bank cards, local payment cards, regional banks).
Exchanger or marketplace: what is better? Commission amount
Compared to the marketplace, the commission in the exchanger is still higher. Nevertheless, the functionality and usability of such exchangers are much better.
The amount of the commission is set depending on the site because each cryptocurrency exchange service approves the internal size of the commission and the cryptocurrency rate.
Rating: top 5 best exchangers with a minimum commission
Each exchanger sets its own commission: someone has the floating one, others have fixed, other ones have less level of commission, etc. In any case, exchangers do not work without commissions. Therefore, it is important to choose the one that has less commission than the competitors.
As of the end of 2019, the list of the best cryptocurrency exchangers with a minimum commission looks the following way:
As you can see, the 365Cash cryptocurrency exchanger tops the list and has a commission of only 0.1%.
365Cash is an exchanger based in Ukraine. It only supports Privat24 Bank and Sberbank. It is designed for two main currencies - Bitcoin and Ethereum. Can support transfers from/to:
Perfect Money, but only $ and Є
QIWI
Wex
AdwCahs, only $
24PayBank is a simple and easy-to-use cryptocurrency exchanger, has long been on the market. You can safely trust this exchanger. It works with such banks as Tinkoff, Sberbank, Alfabank, VTB24, Gazprombank.
Currencies: Ethereum (ETH), Litecoin (LTC), Bitcoin Cash (BCH), Bitcoin (BTC), Dash (DASH). The main payment systems:
QIWI
Capitalist
Payeer
Yandex money
Perfect money
xChange is a certified cryptocurrency exchange office. Among the serving banks: Tinkoff, Gazprombank, Sberbank, Alfa-Bank, Russian Standard, Raiffeisenbank, Promsvyazbank.
Currencies: Bitcoin, Litecoin, Ethereum. Payment systems:
Perfect money
Capitalist
VISA/Mastercard 
Qiwi RUR
Yandex money
ALFAcashier - works since 2012, has collected a lot of positive reviews. Supports Sberbank.Currencies: Bitcoin, Bitcoin Cash, Ethereum, Litecoin, Dash, Zcash, Monero, NEM. Supports Visa/Mastercard payment system.
60cek - own large cryptocurrency reserves. For example, they have 55 bitcoins available. Transfers can be made from banks: Sberbank, Tinkoff, Russian Standard, VTB. Currencies are the same as in 24PayBank. All major electronic payment systems are supported.