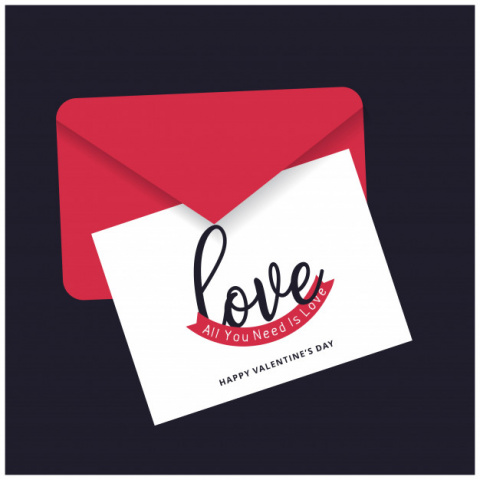 Someone regards St.Valentine's Day as one more reason to show your pure love and affection. Others tend to think this is a real headache and a painful choice of gifts. Someone even does not recognize this day as a holiday. Anyway, many modern companies (i.e. all companies) are interested in boosting sales on this special day. Many organizations propose promotions, coupled gifts, discounts, and special offers. Use the following 7 methods in SMS marketing to increase sales:
1. Send promotional and thematic products a week before the holiday:
Hurry up! There are 5 days left until Valentine's Day. Buy your soulmate the best gift: [here should be a link]
2. Pay attention to the topic in your SMS newsletter
Do not forget the 14th of February is a day dedicated to everything romantic. Emotions prevail on this day. Therefore, the soulmate needs not just gifts, though a hurricane of good impressions. Provide a special offer in your SMS newsletter:
Present an unforgettable photoshoot or balloon flight to your boyfriend/girlfriend. These are emotions for the entire life. Make a remarkable gift on February 14th. [here should be a link]
3. Suggest special conditions for couples 
How about a free service, a special promotional code, or a 14% discount on goods/services? Many people do not mind to save at least some amount of money on this day since the holidays are expensive:
Cupid is near! By Valentine's Day, a discount on a romantic dinner at "La Love" restaurant for you and your soulmate. Hurry up to reserve a seat! [here should be a link]
4. Personalize Valentine's Day SMS
Each client wants to feel a special attitude. This special day of Love should envail a person with care, warmth, and sincerity. The client will appreciate this approach and will become more confident about future mailings and offers from you:
Andrew!/Kate! Cupid wants to congratulate you wholeheartedly on the occasion and wish you to be happy and loved <3 With love, [here should be the name of the store/beauty place, etc.].
5. Be useful in your SMS newsletter
Life hacks, gift tips, and ideas are especially appreciated by people with limited time and budget. Be helpful. You can even take care and send such "magic wands" 2 weeks before the holiday, and then 2-3 days left before the Valentine's Day:
Do not know what to present your soulmate? We have an idea for you! Or rather a few. Visit our website and choose the appropriate gift out of the 1000 offered ones: [here should be a link].
6. Remember about the lonely hearts that Cupid can unite
It is worth remembering that there is a group of people who do not take Valentine's day seriously, but rather for granted. However, in reality, they want to be loved and to meet their true love. Therefore, offer these people exciting events: a blind date, speed dating, a party for single only. If you have a hotel/cafe/restaurant, then holding such events will be an excellent advertisement for your business.
Looking for YOUR person? Want to find your soulmate? Come to the "Single Ladies" party and find your single gentleman. Cupid is already preparing his arrows. The number of participants is limited. Call and reserve a seat [here is phone number and link to the site]
7. Give the idea of affordable gifts (limited $)
Although according to statistics, on Valentine's Day many men decide to make the marriage proposal to their beloved, yet people tend to choose more affordable gifts. However, it does not mean they should be less touching. Thus, send SMS mailouts with affordable gifts (you can even specify a limit, for example, up to 50$):
Only by February 14th! Gifts up to 50$, which will not leave your soul mate indifferent. Follow the link and order a desirable present: [here should be a link]
To do mass mailing quickly and efficiently, we recommend using the SMS service https://www.intistele.com/