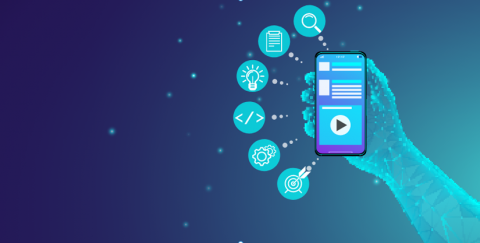 STICPAY is the top payment service for starting an online business and flexible payments. STICPAY is the new capability in online payments. Our solutions help a lot of users and businesses in 200+ countries. STICPAY has convenient tools and the most powerful options for global e-Commerce websites and services. STICPAY designed payment gateway API and meticulously documented all options. Accept your customers' payment methods of choice. From Simple CMS and e-Commerce Cart to integrations with over 100+ other payment providers worldwide.
Factors affecting while choosing payment gateways
To our mind, choosing the most suitable payment gateway for an e-Commerce website is not an easy task. Following are the factors that may affect your decision.
Transaction fees;
Prepaid Card;
Simple procedure;
Easily Deposit;
Fast Withdrawal;
Recurring billing;
Payment Gateway.
Payment Gateway Alphabet.
Obviously, if your business has an e-Commerce service or store, you must have an online payment gateway. In this exhaustive guide, we tell you all there is to know about payment gateway. It includes a payment gateway, gateway integration and payment gateway systems.
What Is a Payment Gateway?
A payment gateway is a suitable software that allows merchants to accept bank card payments online. It acts as a solution between a customer's and a merchant's bank. To integrate a payment gateway on your e-commerce website, you need to open a STICPAY merchant account.
How Do Payment Gateways Work?
The user enters payment information. After entering it, information is encrypted and transmitted. The data encrypted is sent to the merchant payment processor. The merchant routes to the company that is processing the transaction. The next stage is where merchant refers transaction data to the credit card association. Further the transaction is approved or denied. Also, the card needs to be valid, not to have any freezes or holds and have enough funds for it to be approved. All of the above steps only take seconds to be completed. Congratulations: the transaction is authorized. In the end, it goes back to the e-Commerce website through an online payment gateway. The transaction only needs a few seconds. Look forward to seeing the money in your account soon, usually in 24-48 hours.
How to look for the right payment gateway provider?
Pay attention to several details. To make sure you're making the right choice. Consider the following:
Domestic and international payment;
Service Fees;
No setup or monthly fees;
Works with almost any processor and merchant accounts;
Network security;
Customer experience;
Integrated with major shopping carts;
Simpler tracking and compliance;
A lot of options give more sales;
Recurring billing;
Additional fraud protection services;
Accept all major credit and debit cards online;
It's important to note that STICPAY merchants are able to accept payments in 33 currencies from 100+ markets around the world.
A payment gateway is not a payment processor.
Nota bene. A payment gateway is not the same as a payment processor. The gateway securely authorizes the transaction. A processor simply transmits transaction.
Transfer money online. Fast and Secure
With the STICPAY e-Wallet, get access to your money fastly and easily. You can make online purchases, manage your cash flow, send funds to other STICPAY users and pay suppliers. Easily send payments to different people around the world with 33 currencies at the same time.
Fast start. Register in minutes in STICPAY online payment system. You will be able to accept payment for your website or services. STICPAY solutions that will allow you to smartly accept payments from your customers. Accept payments from foreign customers from around the world without worrying that the online payment can be declined. Manage your payments in the mobile application.
STICPAY main markets
Europe (Germany, France, Spain, Cyprus, etc.);
English Speaking Countries Region (UK, Australia, New Zealand, Canada)
South America (Brazil, Argentina)
East Asia (Japan, China, South Korea)
South Asia (India, Sri Lanka, Bangladesh)
South-East Asia (Vietnam, Malaysia, Thailand, Singapore, Laos, Indonesia, Cambodia, Philippines)
Gateway Solution. Who is payment system client?
Payment system for a website has many employments. Payment system for gambling: casino, betting (sports bet, cybersport), poker, bingo, lottery (lotto online payment), etc. Payment system for fintech: forex, crypto, binary options, etc.