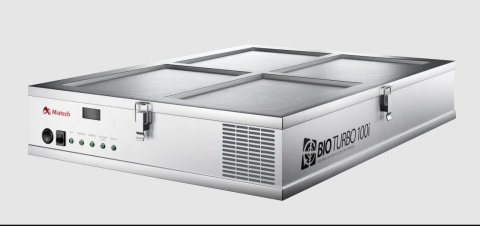 Ethylene and harmful pathogens can significantly affect the quality of meat, seafood, vegetables and fruits, shortening the shelf life of products, spoiling their appearance and causing various consumer diseases. The Miatech company offers comprehensive solutions for the control of ethylene and pathogens during the storage, sale and transportation of products.
Effect of ethylene on products
Ethylene is a gas released by some fruits and vegetables as they ripen. It can accelerate the maturation and aging processes, leading to premature aging deterioration products. Ethylene can also adversely affect meat and seafood, changing their color, aroma and taste.
Impact of harmful pathogens on products
Harmful pathogens such as bacteria, viruses and fungi can attack meat, seafood, vegetables and fruit, causing disease and infection. This can lead to loss of merchandising, reduced product quality and, ultimately, losses for retailers.
Comprehensive solutions from Miatech
Miatech offers advanced solutions for removing ethylene and harmful pathogens during the preservation, sale and transportation of meat, seafood, vegetables and fruits. These solutions include:
Ethylene control systems: Miatech offers efficient systems for the removal and neutralization of ethylene, which help preserve the freshness and quality of products, ensuring optimal storage conditions.

Air purification systems: Miatech products include air purification systems that effectively destroy harmful pathogens and prevent the development of diseases and infections.

Optimizing humidity: Humidity plays an important role in food storage. Miatech offers humidity control systems that help maintain optimal humidity levels that ensure product longevity and quality.

Temperature control systems: The correct temperature environment is a key factor in the storage of meat, seafood, vegetables and fruits. Miatech offers temperature control systems that guarantee optimal conditions for product storage.
The use of advanced technologies from the Miatech company allows retailers to ensure high quality and safety of products during storage, sale and transportation. This, in turn, helps increase customer satisfaction and leads to increased sales and profits.